January 6, 2021
The Day Democracy Was Tested, and Won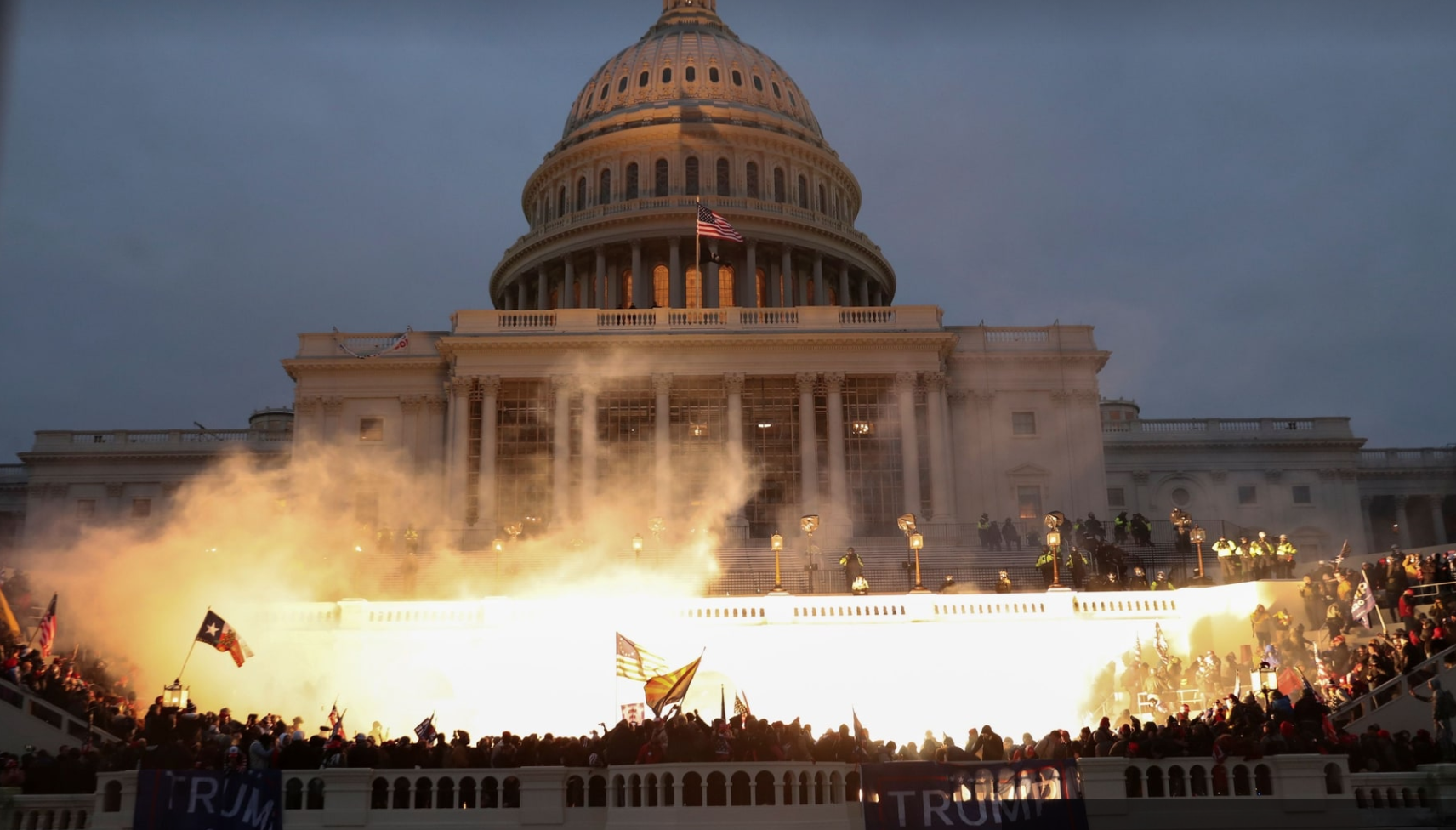 Hallowed ground, trampled on.
Siege. Insurrection. Anarchy.
Shouts and shattered glass interrupted Democracy's song.
A maskless mob, violently spreading both virus and venom.
Blood was spilled, hate-filled spittle spattered flags waving. Flags Jim Crow would praise.
Authoritarian nationalism temporarily muzzled by Jack and Mark's policy parade.
Words matter. The tongue is a fire, and out of the abundance of the heart the mouth speaks.
There is no apology, no excuses to be made.
No "whoops" or "my bad" when half-a-decade remains of your incitement and allowance for hate to be displayed.
A formality was halted in democracy's temple.
At 4 it was Friday, at 10 it was Sunday as Senate and Congress resumed the Constitutions call.
Lindsey Graham made it clear, 46 is here, his name is Joe.
Mitch Romney sustained, a voice not ashamed.
Democracy reigns. The Constitution remains.
We're better than this, the thugs and the disgrace.
For the people have spoken, and this Nation moves on.
But oh how far to go, the rift runs deep.
The hate shared by those who meet across the aisle, from farm to penthouse, from Route 66 to Times Square.
Democracy has spoken, her voice was heard.
A new administration we welcome, a healing nation we crave.
For all Americans from sea to shining sea, let us step into the challenge, desire the debate, respect the opponent, preach peace not hate.
May love follow democracy's wake, for the 116th Congress will confirm Trump's fate.
This is America, and yet I echo Langston's oath, America will be!
Out of the rack and ruin of our gangster death,
The rape and rot of graft and stealth, and lies,
We, the people must redeem
The land, the mines, the plants, the rivers.
The mountains and the endless plain -
All, all the stretch of these great green states.
And make America again!
Note: The final stanza is quoted from the final stanza of Langston Hughes' poem, Let America Be America Again