About Me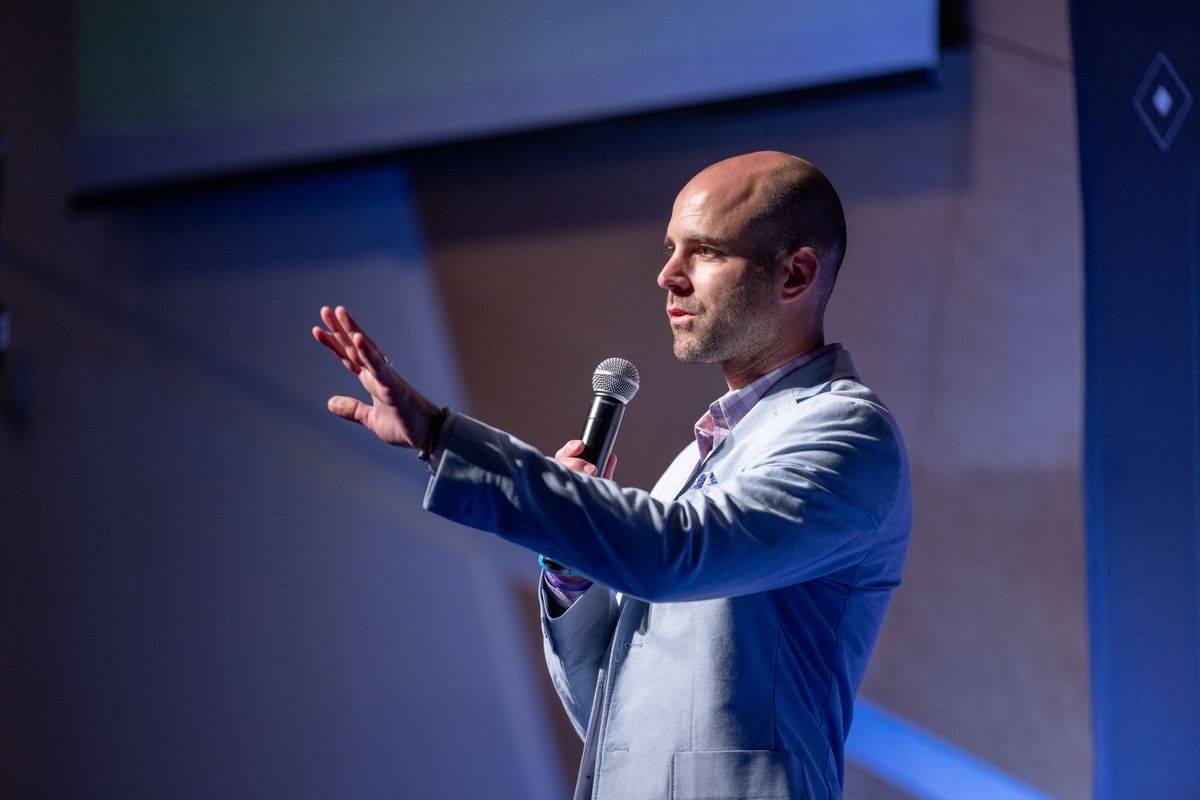 Luke is a startup executive and entrepreneur. An inspirational speaker and leader, Luke is passionate about building communities and investing in mission-driven businesses. He helped build the HackerOne brand and hacker community to over 1.5 million users, paying them over $200 million dollars. He was an early executive at cloud security startup, Lightspin, serving as the VP Marketing. Lightspin was acquired by Cisco in June 2023 and Luke currently serves as Head of Outshift Developer Marketing at Cisco where he leads a team of creative and passionate open source community managers and cloud engineers building tools, content, and experiences to help drive growth and value for Cisco's open source projects and AI and cloud native products including Panoptica. He writes on community, marketing, business, and life via his blog luketucker.com. He lives in Boise, Idaho, with his wife and 2 children and spends his free time golfing, writing, reading, traveling, and enjoying the beautiful Idaho outdoors. Follow Luke on Twitter and LinkedIn.

That's the quick bio. Here's the back story.
Before the age of 5 I had lived in 2 different countries, 3 states, and 5 cities. My parents were in the ministry, serving wherever they felt God called them: from Kingston, Jamaica to Chicago, Illinois.
Most of my upbringing, however, was in rural Idaho. From a young age I was intrigued with business, investing, and travel. I didn't get much travel exposure in my high school years, so when I graduated high school I decided to move to Hawaii to get an international business degree. I then pursued various roles in banking: cutting my teeth as a loan underwriter during the subprime mortgage crises of 2007 - 2009, and eventually crafted my own unique position within the bank under the new CIO to be in charge of launching a mobile banking platform and crafting the social media strategy.
My startup career began when I quit the bank and co-founded a mobile photo app startup based upon the idea of our lead investor and Tetris entrepreneur, Henk Rogers. We received a small seed investment from Henk and the startup accelerator Blue Startups and launched the app within 4 months but then ran out of passion and money before we reached product-market fit. It was an exciting time, although, we didn't build an exciting product. But that Blue Startups experience was important for me in taking the next step in my entrepreneurial journey which included working at Sultan Ventures and XLR8UH doing startup community building, consulting, program management and early stage startup investing. You can read about my early career in this slideshare presentation. This is also about the time I started this blog, creating posts like Startups are hard. Like really hard.
From 2016 to 2021 I focused on HackerOne and building the community of hackers and the brand and platform of HackerOne, the leading company connecting independent security researchers to organizations looking for cybersecurity talent. My early work at HackerOne focused on content marketing and brand building. Leading the social media strategy and writing much of the content as well as working with the rest of marketing leadership on our go to market strategy. Beginning from May 2019, I led the community efforts organizing our team and strategy to make HackerOne the Number 1 source for education, support, and financial opportunity for the hacker community.
Between December 2021 and May 2023, I ran marketing at cloud security startup, Lightspin, until Cisco acquired us. It was very fulfilling to be a part of a smart team with a great product, growing the brand and revenue by 200% within the first year. We successfully established Lightspin as a Cloud Native Application Platform garnering 4 Gartner references and I also led the creation and execution of the Purple Cloud Summit & Lounge in San Francisco during RSA 2022.
My recipe for success isn't "Make money then give back. It's give back while you're making money." A lesson ingrained into me from my work during college with Greater Good Radio and Evan and Kari Leong.
Don't just raise your standard of living, raise your standard of giving.
You can read about my Better every day formula, My 1, 10, 100 community framework, and 7 Life lessons from hackers. Subscribe below to my newsletter to get notes from my desk every month on community, marketing, business, and life.