Why I joined Lightspin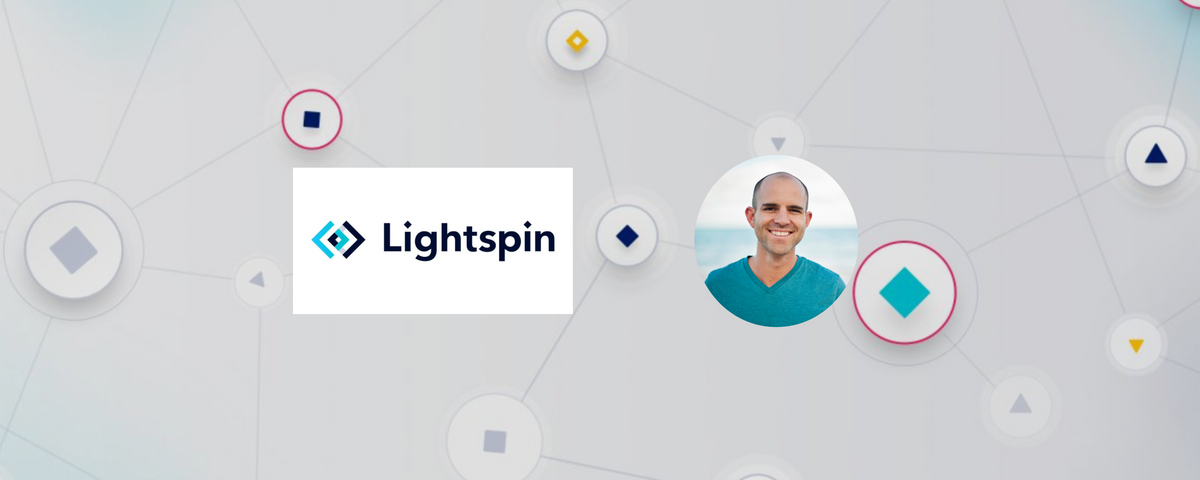 Today is my first day as VP Marketing at Lightspin and I am so excited to tell you about why I joined and what you can expect from me and the team.
Lightspin is making every stage of cloud security simple and accessible. Protecting your cloud shouldn't be exorbitantly expensive. DevOps/DevSecOps engineers, you all shouldn't be weeping in your tea every time you have to use a cloud security posture management tool. You should be consulted and served. Lightspin is inviting you to join us in making awesome tools and products that will make your life easier and your attack surface more secure. Anyone can spin up a tenant easily and, yes for free. 👉 Try Lightspin for free today. 👈  
I subscribe to the Tim Ferriss + Derek Sivers school of thought on big career and life decisions like this. It's either a hell yes, or no.
Here's why Lightspin was a "hell yes" for me:
Startups are exciting. I love the early phase of company building. It's chaotic but highly rewarding. I missed it! I got to build something amazing at HackerOne during my 5-years there and I am so excited to take my experience from HackerOne and apply it to Lightspin. I still have much to learn, but that's part of the fun, the challenge, the change and growth that makes life and work so exhilarating.
Lightspin cofounders Vladi and Or are hackers - security practitioners solving problems they experienced in the field. The Product is unique and the team is just getting started. There is so much potential and we're going to bring crazy value to our users and customers.
The Lightspin company values align with my own. Investing in community, belief in transparency, commitment to diversity, and being part of a team that "gets stuff done" aka doers with no ego.  
Dell and Ibex as lead investors are strong partners supporting Lightspin. In the few weeks I've been working with them, preparing for my role at Lightspin, the connections and insights they've brought to the table are stellar. Plus, some impressive angel investors and advisors are behind Lightspin. Game on team!
The need is now: I saw this from my work at HackerOne: Two of the biggest pain points developers and security teams feel today is in the increasing complexity of cloud configurations and an ever-evolving attack surface. In short, CSPM, CNAPP, and ASM are front and center for application security teams and DevOps teams.
Gartner says through 2025, more than 99% of cloud breaches will have a root cause of customer misconfigurations or mistakes.
I still get to work with hackers. When I announced my departure from HackerOne, I mentioned I'd still be working with hackers but in a different way. This is the evolution of my passionate focus on making sure the world knows we are in the age of the hacker and that hackers are a force for good. We are going to be focusing on all you hackers who are also securing companies and responsible for application security in the cloud and working with your developer friends up and down the software development lifecycle.  Also, the incredible research team led by Gafnit Amiga (former GE, Salesforce) is world-class. Just ask Scott Piper...
Hackers, help me help you!
To all my hacker friends who are security engineers, security architects, directors of application security, information security engineers, VP cloud, CISO etc, expect to be hearing from me - I'm listening and want to learn more about your challenges overseeing the secure development and protection of your cloud and how Lightspin can help.
This is going to be fun.
ps - As my first action as head of marketing at Lightspin, I will be sending some sweet swag or digital gift card to anyone who verifies they spun up a tenant for their company and agree to let me interview them! Get started with Lightspin now.
pps - I'm hiring! Come join the exciting journey at Lightspin and help me build a community and pipeline of opportunities to help secure the cloud. Email me [luke.t@lightspin.io] or DM me on twitter if you're interested or know some stellar marketers.