Cybersecurity market trends
Quick takeaways from Palo Alto Networks' seminal 134-page PDF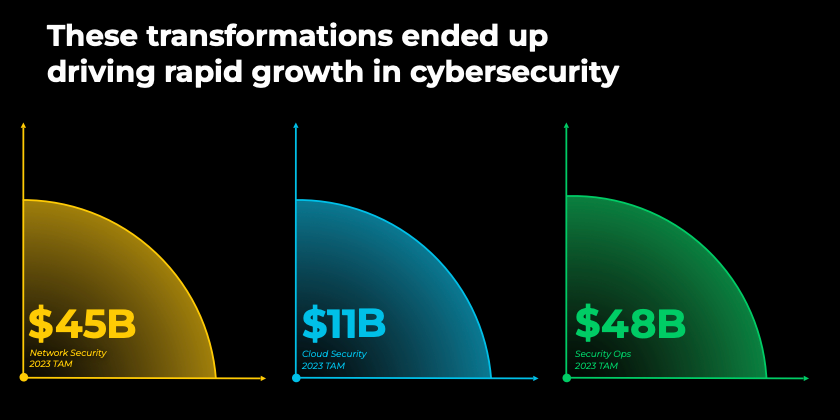 For all the noise Wiz makes, it's impressive to see Palo Alto Networks' growth and business metrics. Wiz clearly isn't hurting Palo's business in a material way (yet). PANW is growing 35% YoY in FY24 and expect to achieve a rule of 60 (benchmark for SaaS is 40). Their Prisma Cloud platform (which we replaced 10+ times at Lightspin) grew to $500M ARR. Not sure how much of that growth is from expansion vs net new but still impressive given the market headwinds.  
Palo Alto's leadership team published a 134 page PDF as part of their Aug 18th earnings release. If you can get through the self aggrandizing puff parts of it, there's some great insights. Skip to slide 24 to avoid the specific financial performance updates. I see it as required reading for leaders in cybersecurity.
My quick takeaways:
Point solutions galore. Avg enterprise has 75! cybersecurity products purchased from 3,000 companies. Platforms are the future play. Much consolidation to happen in next few years as this trend coupled with startups that raised crazy money in 2021 wont be able to raise again or will look for buyers. Watch this space, as they say.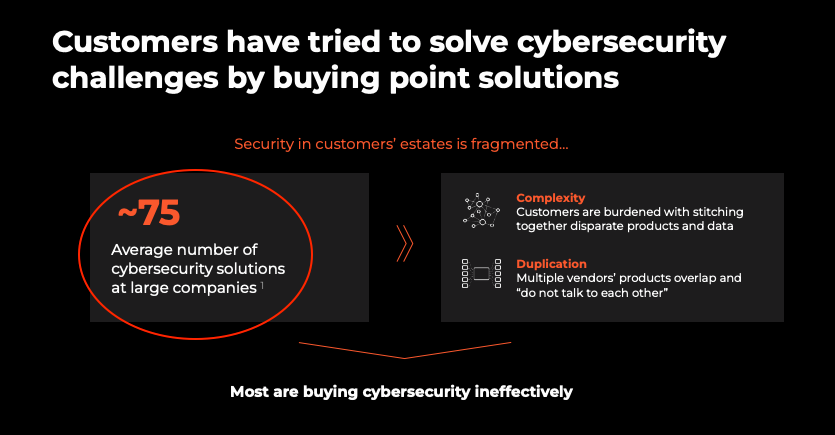 The growth in cloud security is the real deal and still early days. Should 4x in 5-years from $11B TAM to $40B TAM. The largest is still SecurityOps and they expect that to grow to $90B by 2028.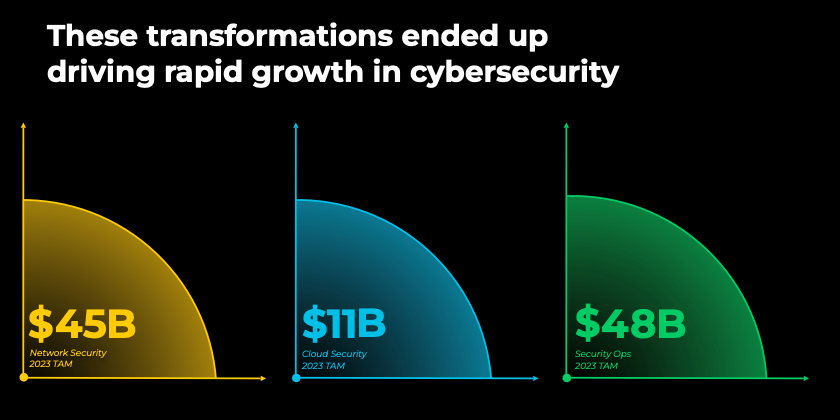 Even with the platform trend, however, amongst the CNAPP leader by marketshare (PANW), their customers only use 16% of the full platform. A long way to go to ensure the platforms get full strength. There is no "best of breed" Cloud Native Application Protection Platform.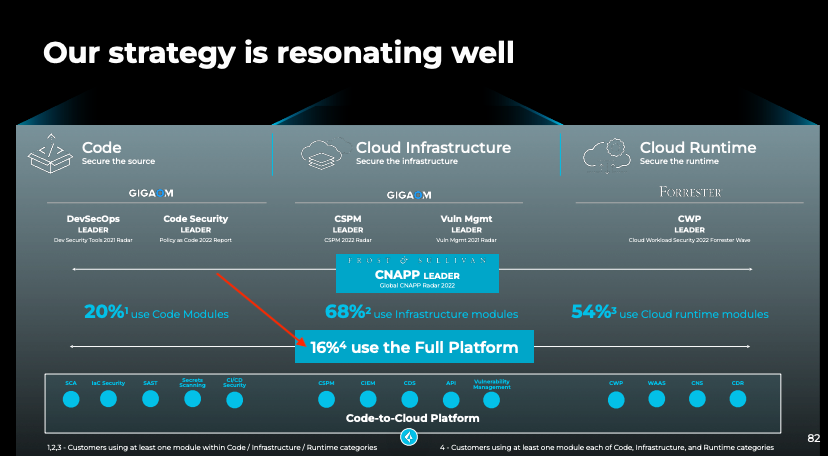 Attackers outpace defenders - after all, they only have to be right once. AI will accelerate this challenge. MTTR is 6-days on avg while SEC's recent rule requires is 4-day disclosure timeline. Something's gotta give.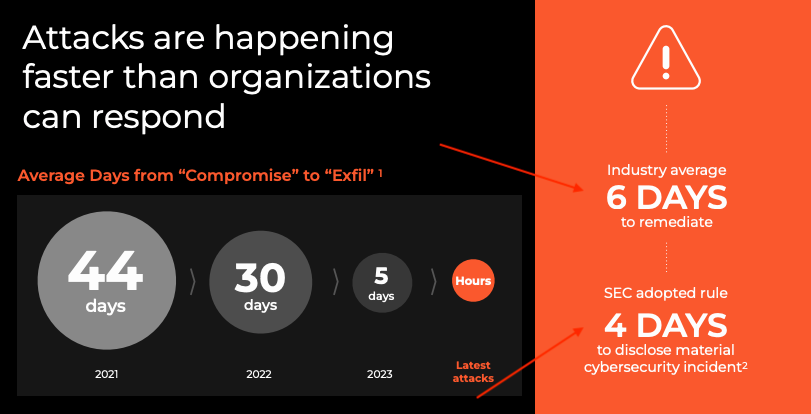 Their XSIAM stats are impressive with $200M in revenue in first full year of being in the market and Cortex customers that buy XSIAM have 300% net Expansion on average. Whoah!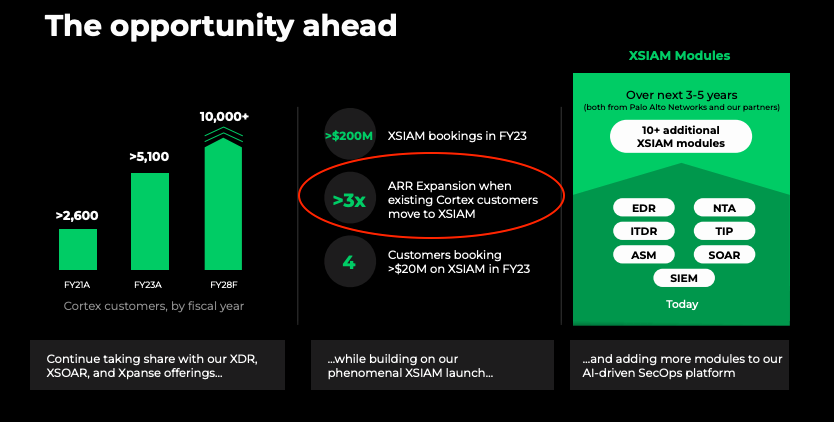 This Calcalistech article has some good analysis as well. If I see anything else that stands out to me as I digest it some more, I'll update this post.