Sydney, Australia: My Trip in Ten Photos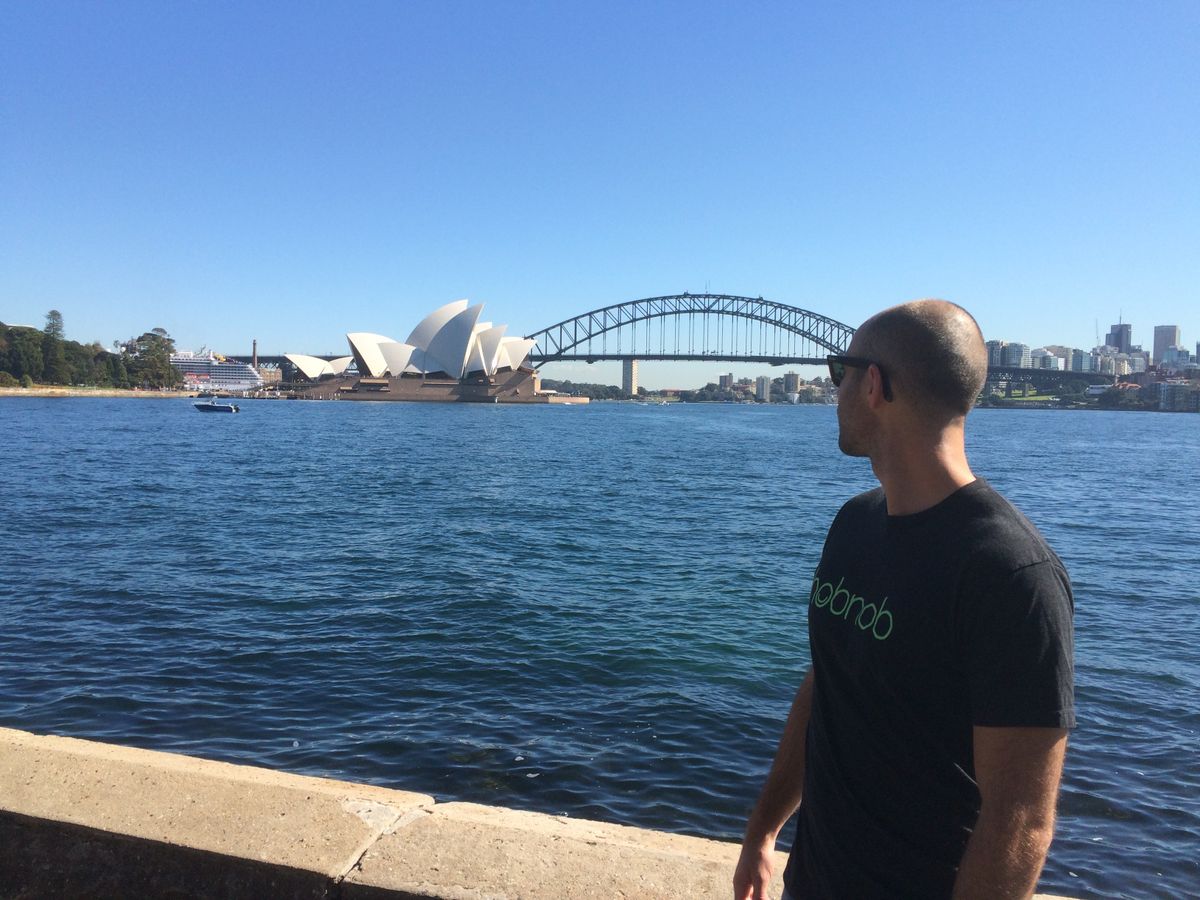 I took 196 photos on my recent trip. And I probably deleted another 40 pics.
So why choose only 10?
Well, it's very difficult to summarize a trip succinctly, and the 10-photo constraint helps crystallize the best moments of the trip (I got this idea from Henk Rogers).
So I'll let the photos and my captions do the talking...
---
1. Bundeena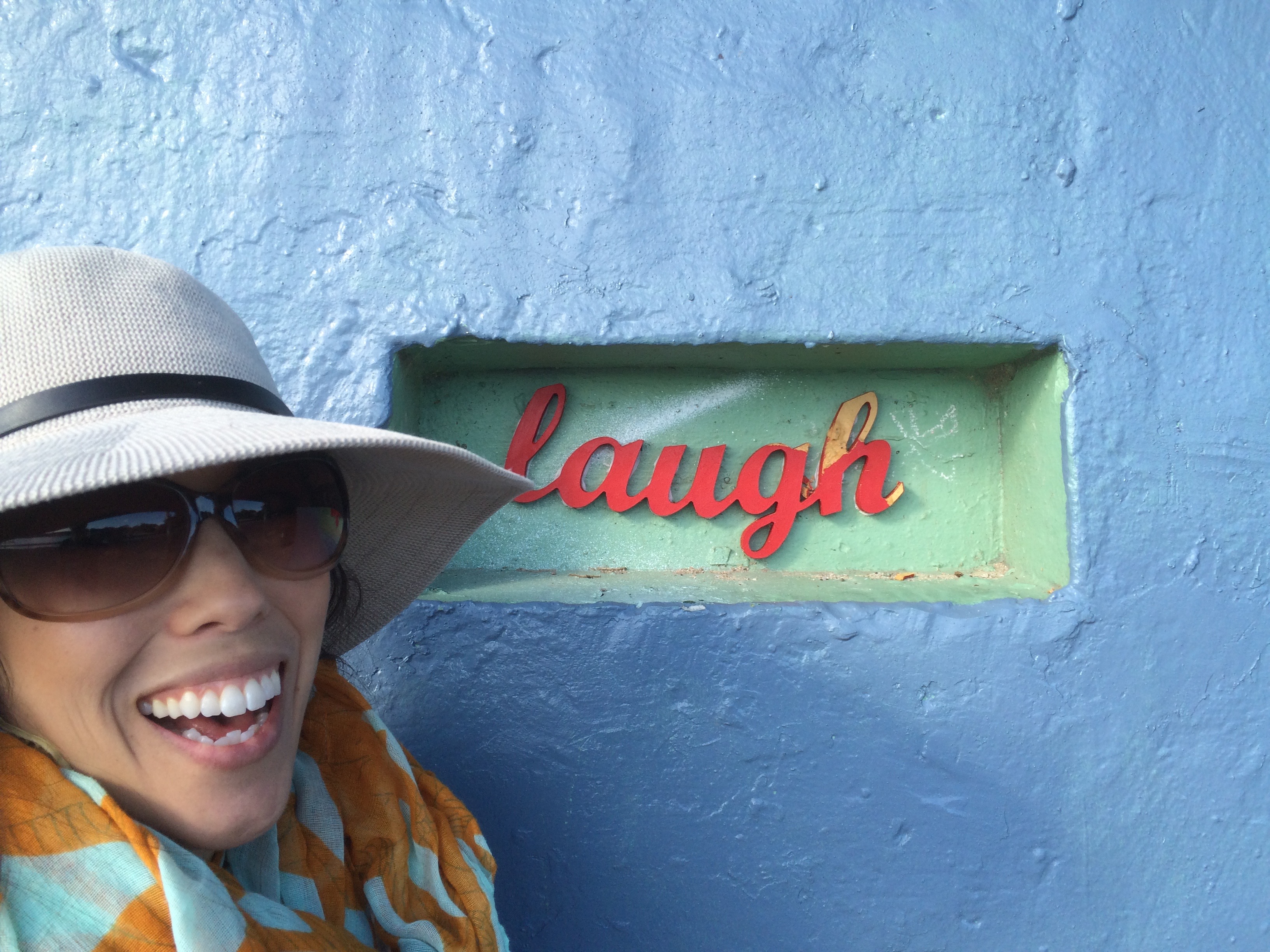 Robyn + laugh = awesome
Our first full day in Sydney, we drove to Cronulla and walked around the harbor while waited for the ferry to take us to Bundeena and the Royal National Park.
Right by the wharf at Bundeena there was a colorful building with "laugh" in red letters in the middle.
We didn't let that photo-op pass us by ;).
I also had one of my favorite lunches in Bundeena - a kebab we got "takeaway" (same as "Takeout or To-Go" in America) and ate in the park overlooking the beach. Magical!
For more on Bundeena, head on over to Robyn's blog and see her post on our Day 1 activities.
2. Palm Beach + Barrenjoey Lighthouse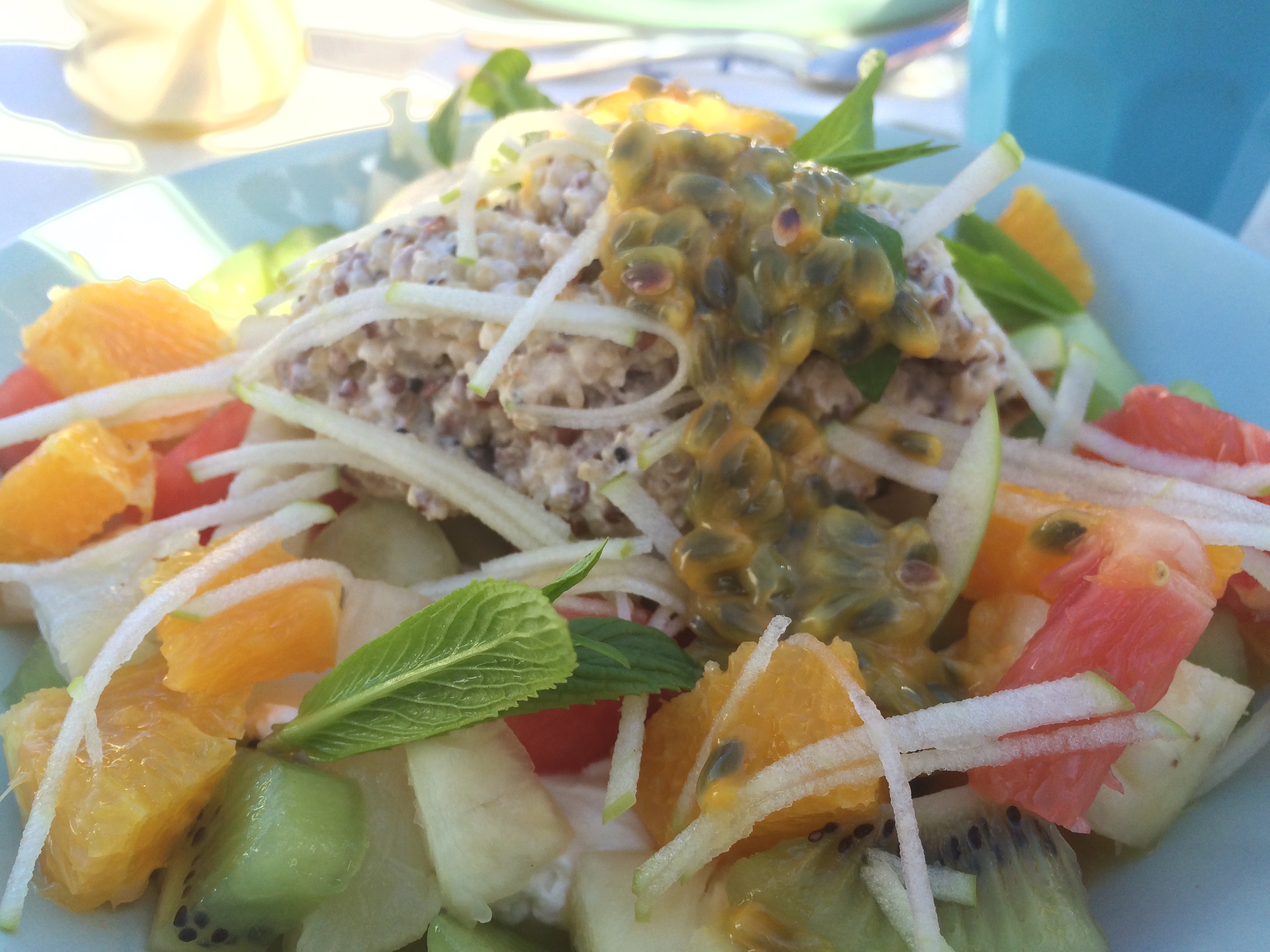 The delectable Quinoa + Coconut Bircher at The Boathouse Palm Beach
Our incredible host where we stayed in Gymea Bay for the first half of the trip drove us up to the Barrenjoey lighthouse (literally drove from the South tip of Sydney to the North tip).
The hike and views at Barrenjoey (area known as Palm Beach) were awesome. But what I had to show here was the amazing breakfast I had at a rad place called "The Boathouse: Palm Beach".
For more Barrenjoey photos and my wife's take, check out her Barrenjoey blog post.
3. Featherdale Wildlife Park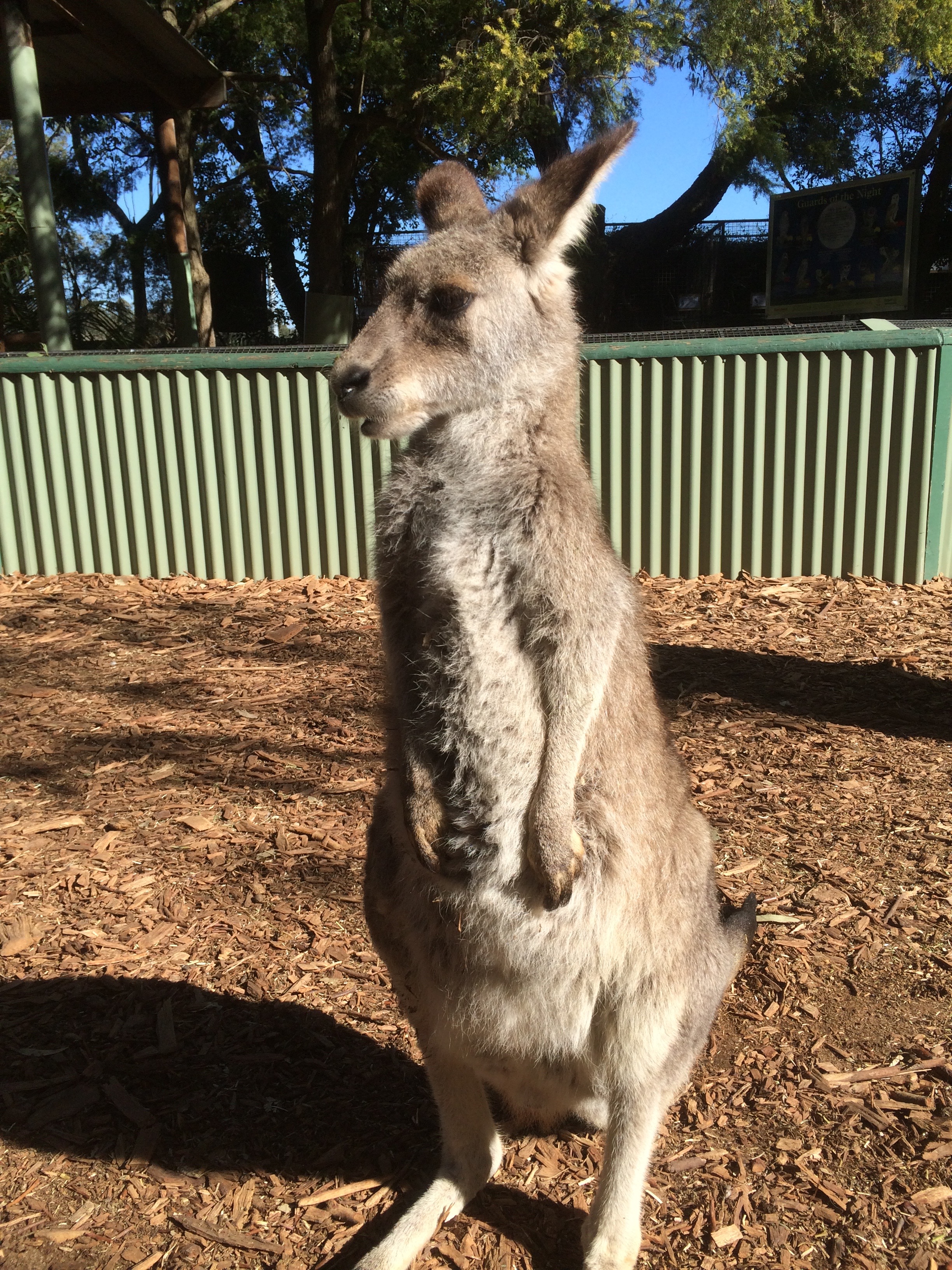 Kangaroo
We checked out Featherdale Wildlife Park becuase I read they let you pet and play with the Koalas and Kangaroos.
Needless to say, Robyn was very happy and it was a lot of fun.
4. Katoomba and The Blue Mountains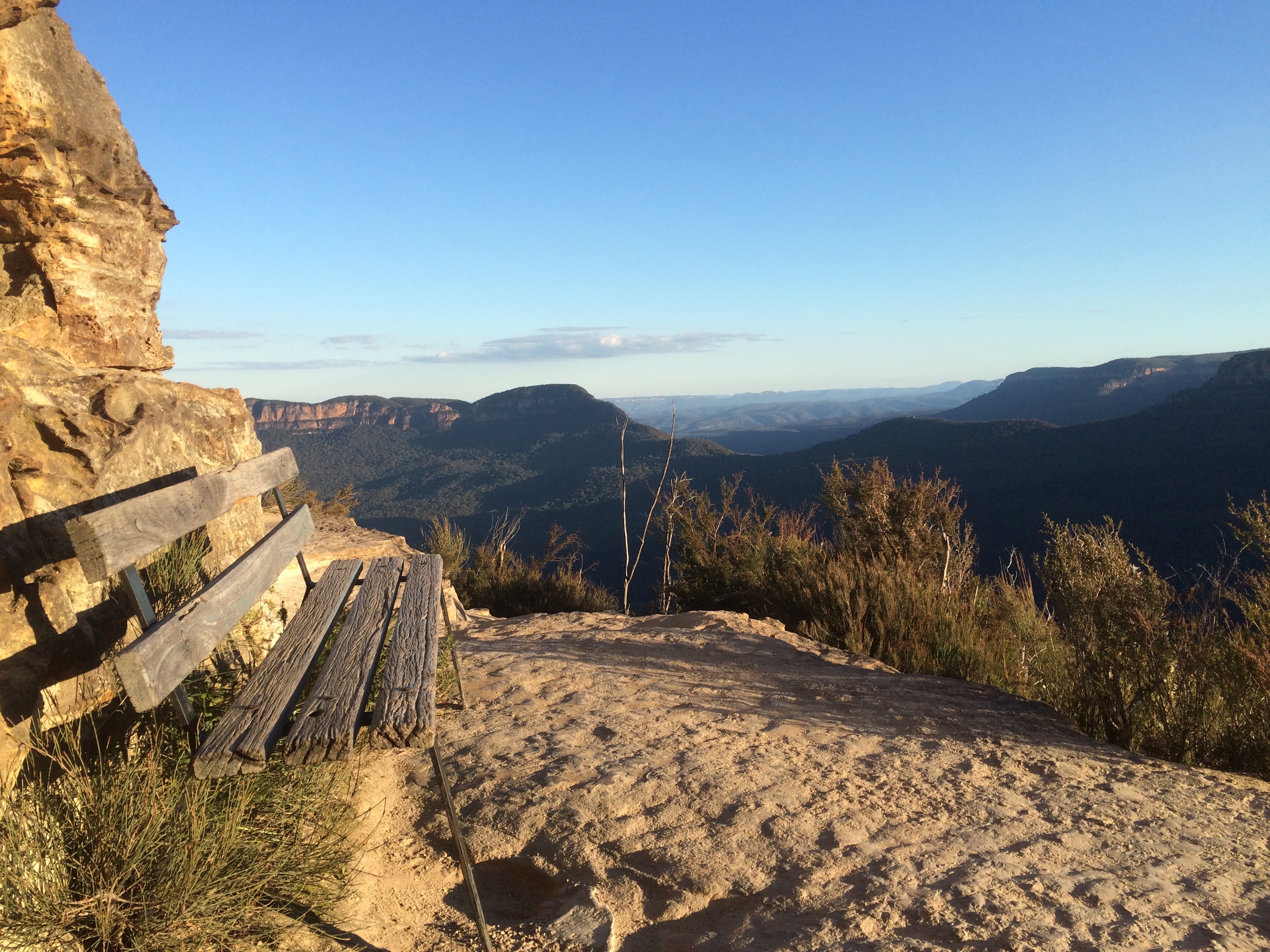 Cliff Hike on the Three Sisters Ridge Trail in The Blue Mountains
After Featherdale, we drove another 80km to Scenic World and the Blue Mountains town of Katoomba.
The cliff hike was my favorite part of that experience. The views are expansive (though the 3 sisters, not so impressive to me).
Scenic World might have been an overpriced tourist trap, but it was still fun (had an amusement park feel). They have a railway, skyway, cableway, and an elevated walkway down in the forest.
5. The Circular Quay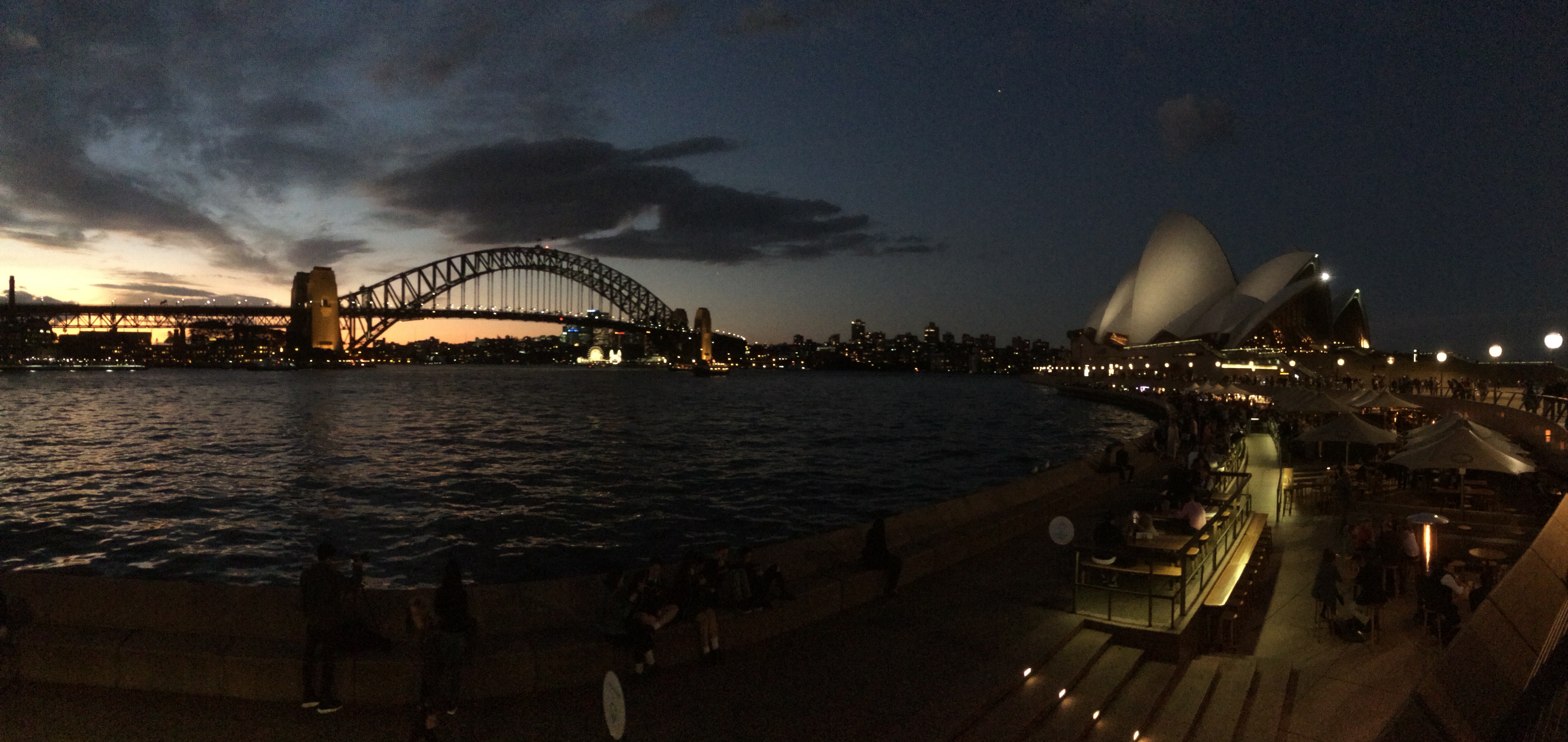 Sydney Harbour - Circular Quay at Dusk
Our first day in the city, we checked in to our Airbnb and then walked down to the famous Sydney Harbour.
The picture does not do the experience justice. The Sydney Opera House is larger and more impressive up close.
I snapped this photo above the cafe they have have. It was magical, I must say.
6. Ferries, Beaches, and Bundaberg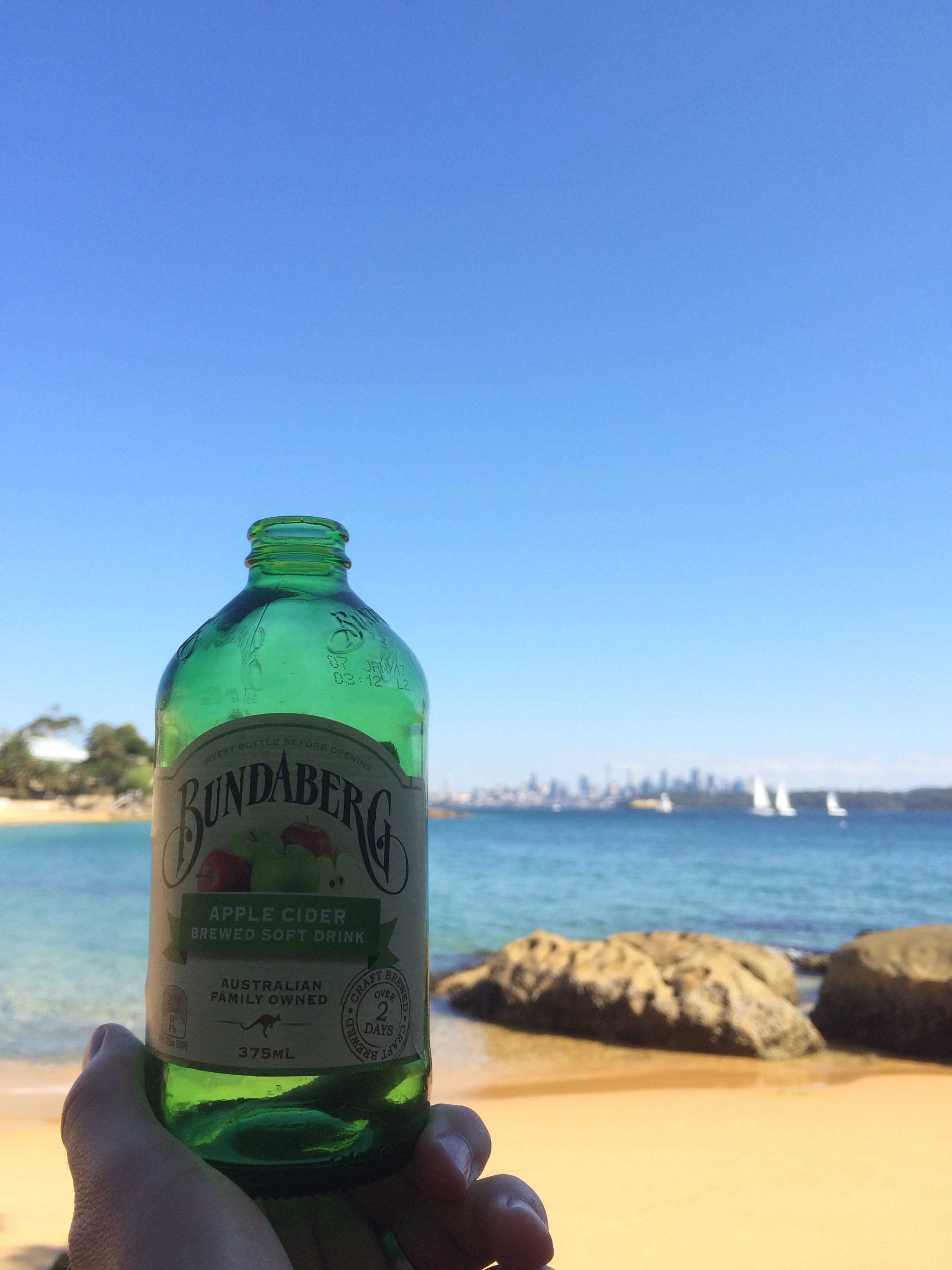 Bundaberg Cider with downtown Sydney in background
I think I had 6 of these Bundaberg soft drinks. The ginger bitter flavor was my favorite.
I took this pic from a gorgeous little beach on the way to the Hornby Lighthouse.
We took lots of little ferry rides around Sydney. For more on our ferry travels around Sydney, check out Robyn's blog.
And no, I did not have any Foster's beer. In fact, I didn't even see it anywhere.
7. Sydney Olympic Park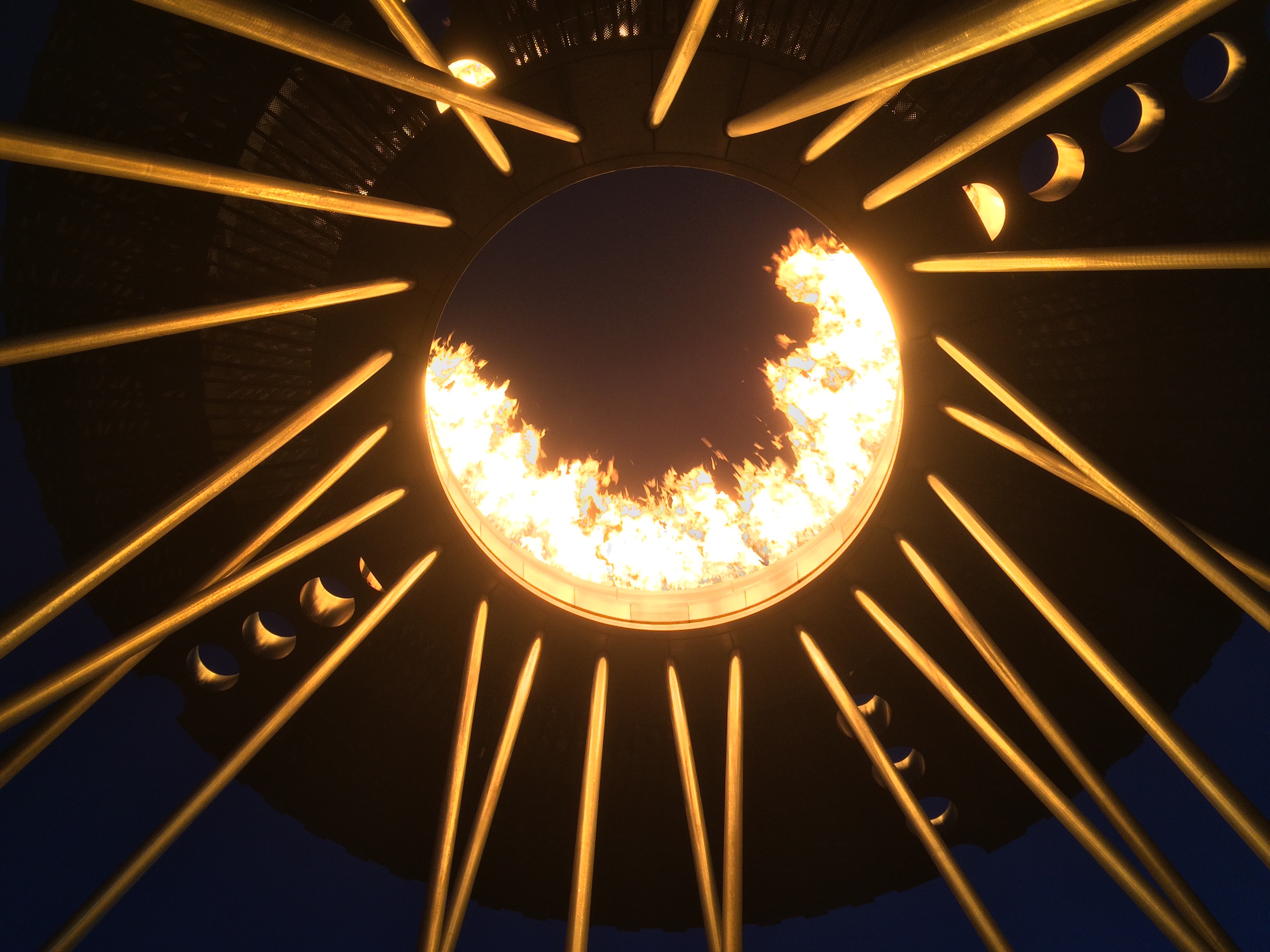 Olympic Torch at Sydney Olympic Park
Our last night in Sydney we went to the first match of the Bledisloe Rugby Cup between the Quantas Australian Wallabies and New Zealand All Blacks.
It was at ANZ Stadium, at the Sydney Olympic Park. A fun experience was getting there early and walking around the grounds. The torch is built so that you can actually walk underneath it and that's where I took this photo.
Part of the fun of this trip was watching the Olympics broadcast from another country.
Australia didn't have the best of Olympics (in terms of their expectations), but they are very proud of their athletes, as they should be.
I learned from our Gymea Bay host that the entire population of Australia is about the same as Southern California (only 23.3 million people).
That was a little bit of a shocker to me!
8. The Bledisloe Cup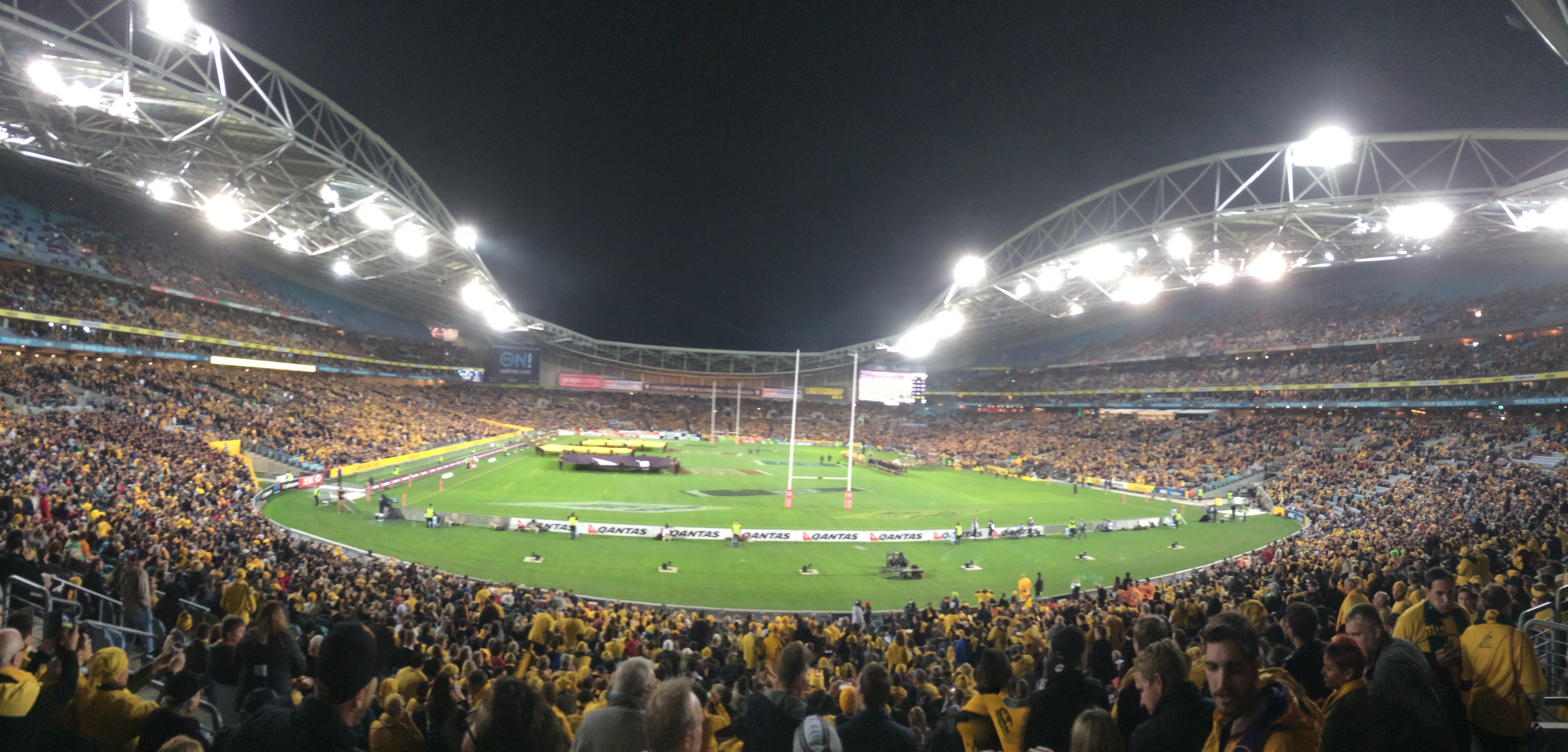 Pre-match Festivities at The Bledisloe Cup
The rugby match was a trip highlight for sure. The actual match wasn't even close (All Blacks dominated 42 - 8).
But our seats were pretty good and the experience overall was awesome.
We took the train from downtown Sydney, and we found out the tickets covered our train fares to and from the venue, and it was suuuper easy to figure out. We basically just walked right on to the trains.
Good on ya Australia.
For more on the game, check out the video I took of the All Blacks doing their customary pre-match Haka!
9. Church at Hillsong Sydney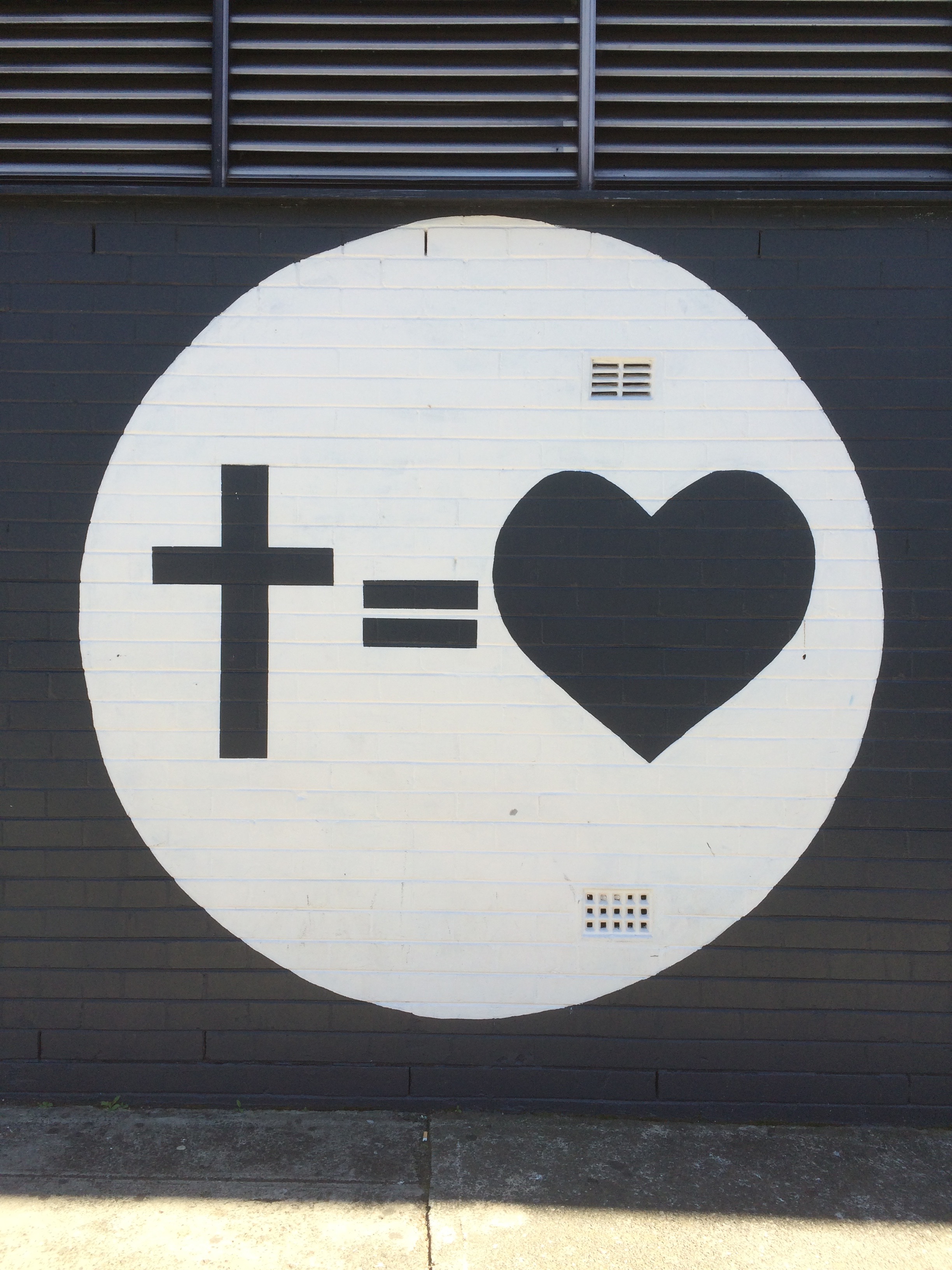 Graphic outside Hillsong's City Campus
Our last day there was Sunday, and we had some time before our 4:25pm flight so we checked our bags in at a luggage storage facility at Sydney Central Station and made our way to Hillsong Church for their last morning service.
It felt like a Christian pilgrimage of sorts, as I've been listening to Hillsong worship music for over a decade.
Robyn and I were just so blessed by the community feel there. For mega churches, it's super easy to get lost and not feel connected.
The church goes out of their way though to welcome guests. A huge part of that were the generous strangers that sat next to us and invited us to grab coffee at the cafe in the foyer after the service.
We had a great conversation and they even gave us a ride back to the train station.
Such a joy to experience the fellowship of believers from different corners of the world!
10. The Sydney Opera House at Sunrise

Sydney Opera House, a few minutes after sunrise
I saved this til the end because it was one of my favorite activities of the trip.
Often, when we travel as much as the weather and time will allow, I love to get up early and do a jog around where we're staying.
I took off a few minutes before sunrise and ran around the Royal Botanic Gardens to catch the Opera House in all her glory.
I could have shown 10 photos of that morning run alone, but I chose this one because the vibrancy of the colors and seeing it relatively up close is more impressive.
---
As per usual, by the 9th day of the trip, Robyn and I were already chatting about where our next international destination will be. Iceland, Spain, and the UK are a few spots on our list.
Whichever it is, I know it will be memorable!