2017 Reflections and 2018 Resolutions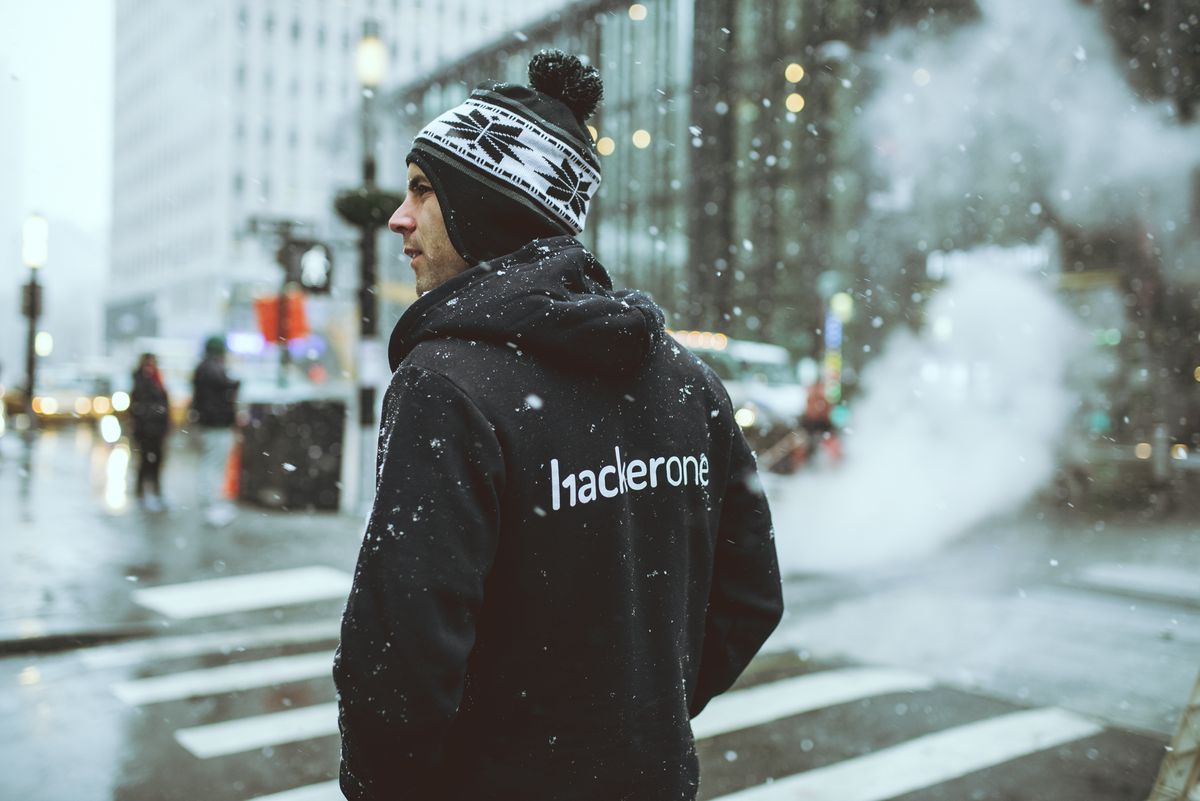 What a year it has been. From life-changing events, to globe-trotting trips, to enjoying weekend family barbecues.
This is my annual post where I reflect on the prior year, and set some goals for the new year.
Happy New Year one and all!
2017 Reflections:
I became a Father. Olivia is nearly 1-year old. Life changed forever on January 14, 2017. I look at her and nothing else matters. I see my wife being "mom" and I love her more if that's even possible. The snuggle is real, and so are the diaper changes and lack of sleep.
I traveled quite a bit. Los Angeles (2x), San Francisco (9x), Las Vegas, Seattle, Detroit, Dallas, Washington D.C., New York City (2x), Amsterdam (2x), Groningen (2x), and Barcelona. Some with Olivia and Robyn, most by myself for work. Robyn and I did the math, Olivia will have been on 18 planes before her 1-year birthday. She's our little adventurer.
I love my job. From editing and spearheading the launch of The Bug Bounty Field Manual, to launching Zero Daily, a daily newsletter for bug bounty, hacker, and application security news, to collaborating on The Hacker-Powered Security Report, to launching a new website, to traveling across the globe for our live-hacking events, it has been an epic year.
Fall, it was good to see you again. Spring, Summer, Fall, Winter. All four of them, all experienced by yours truly. Quite the contrast from the eternal Hawaiian summer I experienced. Me likes it. Although I'll always be a beach bum at heart, I've rediscovered the joy of cool weather, running in 40 degree weather, and curling up with a warm blanket on the couch snuggled up with my wife.
Being near family is extraordinary. I can't say enough about having them close by. The "I'm stopping by for a bit" to celebrating smaller holidays like St. Patty's Day, to having babysitters and being able to go on a date! It's great.
Making new friends is hard to do when you have an infant. While we've made some good friends here in Boise, I realize it's so hard to develop relationships at this time. The daily routine when I'm not traveling is: work all day, spend time with Olivia from 5 - 6:30, then put her to bed, and watch a show or play a game with Robyn or work. It's hard to get out because, we'll there's a 19 pound human in the other room with some pretty developed vocal chords that requires an adult to be nearby at all times. And don't get me started on the "how to get anything done in-between naps" realities.
Report on 2017 New Years Resolutions
When I wrote about my 2017 resolutions I was about 2-weeks shy of welcoming my daughter into the world and 2 months in my job at HackerOne.
So I chock up some of my aggressive new years resolutioning to hubris and the success of my 2016 resolutions.
If this was graded, I'd be barely passing with a "C". Maybe I should grade on a curve. The new father curve.
Here's my category-by-category review:
Family

Grade: A
I give myself an "A" here because all of these I accomplished. I am a dad to a precious little girl, I feel like I got the swaddle pretty good (the velcro ones were pretty baller I must say), and we traveled to Detroit, DC, Dallas, and to Europe with Olivia.
Become a father :)
Master the swaddle
Be prepared for traveling as a family with an infant
Take 3 family trips (one to Europe)
Physical

Grade: F
These goals were quite ambitious. I ran a 10K (yay me), I probably work out 2 days a week, I can do 8 muscle ups in a row, didn't pick up a hobby, and my plank game is weak.
Workout 4 to 5 days / week.
Do 20 muscle-ups in a row
Hold a 5-minute plank
Take up mountain biking or rock climbing as a hobby
Run a marathon with Robyn
Faith

Grade: C
Memorized (most) of Romans 5, didn't study John and Mark, did find a home church, have not had time to join a small group study.
Memorize Psalm 40 with Robyn
Study the books of John and Mark
Find a new home Church
Join a small group study
Writing

Grade: D
Ended up doing 1 post per quarter and didn't make time to pursue the guest posts. I wrote a lot here, here, here, and here though. :)
Write one personal blog post per month
Get four article by-lines published
Productivity

Grade: C
Did okay on the Netflix front, didn't touch Evernote, and kind of did the calendaring structure, but still testing that.
Maintain Netflix fast on weekdays (idea is to incorporate the best resolutions of the past that are now habits)
Organize my notes in Evernote
Refresh of day-to-day calendaring outline
Personal

Grade: D
Just didn't have much time to read in 2017 as I thought I was going to.
Read 36 books in 2017
Fast pop music for first 30-days of the year
2018 Resolutions
I decided this year to not keep the same structure as 2017 and choose just 3 categories to focus on for my published resolutions on the blog. That's not to say I won't be focusing on family, faith, etc.
Writing

This blog has been neglected. Shame on me. I will aim to write 1 post per month, and 2 guest post / published post. The late night work sessions have been commandeered by baby duty and work. But this is a meta skill after all and gosh darn it if I won't accomplish this goal.
Reading

Our Church is doing a read through the Bible in a year plan, and Robyn and I will be doing that with our Church family.
Work

Hone my skills as a content marketer. Less "petal to the metal", more system / operations improvement, and continue my learning in the security field. Stretch goal: speak at a content-focused conference sharing something I've learned or a success I've enjoyed.
1% Better Every Day
This was a gem that stuck with me from my Startup Catalyst Podcast interview with Pedro Sorrentino, VC at Funders Club. I love it because of the simplicity and sheer impossibility. A great daily reminder to be better than yesterday.