Launching The Startup Catalyst™ Podcast - Part 3

Launching something is half the battle. Granted, it's easier once you get everything setup and start creating a process. But the consistent, quality content creation and creativity is what will keep people coming back.
This is the last installment of a 3-part series where I dive into my experience of Creating, Launching, and Promoting a podcast with the Sultan Ventures team.
-- > CLICK HERE TO SUBSCRIBE TO THE STARTUP CATALYST™ PODCAST
You can read Part 1 and Part 2 for background.
This last blog post will cover what Analytics tools we use, what we've done for Promotion and Distribution, and finally, What's Next?
The Analytics
The podcasting medium is fascinating, because analytics are quite opaque in many ways, and there currently isn't a great way to track as much as we've become accustomed.
Alex Blumberg from Startup / Gimlet Media says he obssessively checks Soundcloud numbers.
The ReplyAll guys are nose-in to Chartbeat.
Below I get into the various analytics platforms I look at for The Startup Catalyst™ Podcast.
And by the way, in case you're interested, I wrote a post about the current stats so check it out on SultanVentures.com: The Startup Catalyst™ Podcast 45 Days in Review.
The Analytics Tools I Look at:
Google analytics for web traffic numbers.

Soundcloud: for track plays (also the hosting provider).

Podtrac: just recently hooked this up. Good week by week, episode by episode breakdown.

As a reminder, iTunes doesn't provide analytics, they will direct you to your hosting provider.
I still have lots of questions about the analytics, such as:
Who is listening? I don't have any survey or actual data on demographics of who's tuning in. I intuitively know and anecdotally hear from people in the community that listen, but don't know the broad stats. Podtrac had an audience survey tool built in so will likely try that out at some point.

What do professionals use? Are they in the dark as much as the indie podcast publishers? Are there more complicated UTM tags and things that I'm not doing? Based upon the Alex Blumberg Tim Ferriss interview, I don't think they're much more aware of the data. There's opportunity here, and several startups trying to solve this problem now.

What's the difference between a "play" and "download"? How do my soundcloud "play" stats factor in as a "downloads"? This seems more complicated than it should be. But for now, suffice to say the plays = downloads.
At the end of the day, the soundcloud stats and google analytics right now are the best barometers and most frequent things I check.
One thing I don't mention here, in terms of the overall reach, is social impressions and shares.
As of right now I think my main takeaway is that it's still too early, the numbers are too small and I just need to focus on having good interviews.
The numbers will come, and even if they don't - remember System's thinking.
Promotion and Distribution
There's a variety of different ways to promote a podcast.
Some of the main ones we use for now are:
Email newsletter
Facebook / Twitter
Producthunt
Soundcloud
I've also gotten some decent hits when I post relevant shows to Hacker News.
A couple of other strategies to employ:
Put some time into SEO. Show notes are the key here. we reference all books or companies mentioned in the podcast as well as minute by minute breakdown of the top highlights in the episode.
Invite hosts of other shows onto the podcast (and vice versa).
Invite guests that have a large existing following and then they can share and promote for you.
At the same token, "cast a wide net". I believe that the more broad some of our interviews are, it expands into new audiences and networks. We've interviewed people from NYC, Houston, Seattle, and Honolulu.
Transcribe several podcast episodes and pitch stories to news outlets / other shows. This is a Tim Ferriss idea and it's a good one. By the way, if anyone knows of a really reliable and cheap transcription service I'd love to hear about it.
Get some ratings and reviews on iTunes. Tarik did a great job during launch week, recruiting folks to subscribe, rate and review. Twenty seven 5-star reviews to date, and 17 written reviews. Not to shabby.



There's a big list of promotion activities that the podcasters roundtable folks get into.
A few of their ideas are listed below:
Join a podcast network
Get listed in more podcast directories
Participate in the podcast awards
There's like 100 other strategies and tips they talk about, but they end with a great quote:
Get other people to talk about your content and you'll see continued growth over time.
Slow and steady wins the race.
-- > CLICK HERE TO SUBSCRIBE TO THE STARTUP CATALYST™ PODCAST
What's Next?
I look forward to expanding the guest list to include conversations with folks beyond Hawaii, which I've already started to do.
In fact I'll be releasing an interview with Lua Technologies CEO and Founder, Michael Keoni DeFranco this week.
I'm looking forward to playing around with different formats: I did a series recently with a few of the Blue Startups teams post demo day that was a pitch / feedback like structure.
They were much shorter than the typical interviews I've done (about 15 - 20 minutes long).
I think there's so much possibility in terms of keeping the podcast fresh and exciting, such as bringing on other guest-hosts and doing more panel / lecture driven material. We have a lot of great content at SV / XLR8UH and there's opportunity for the podcast to be a distribution channel for that.
Also, I want to do some fun interviews in different places / formats....
... like lounging on a beach
... In an outrigger canoe
... On a hike
... In a restaurant
... On Mars (hint, Henk Rogers!)
I recently did a podcast with the awesome Lanai Tabura. We did the interview at my house on my deck outside with a view of Diamond Head. First time I've done that!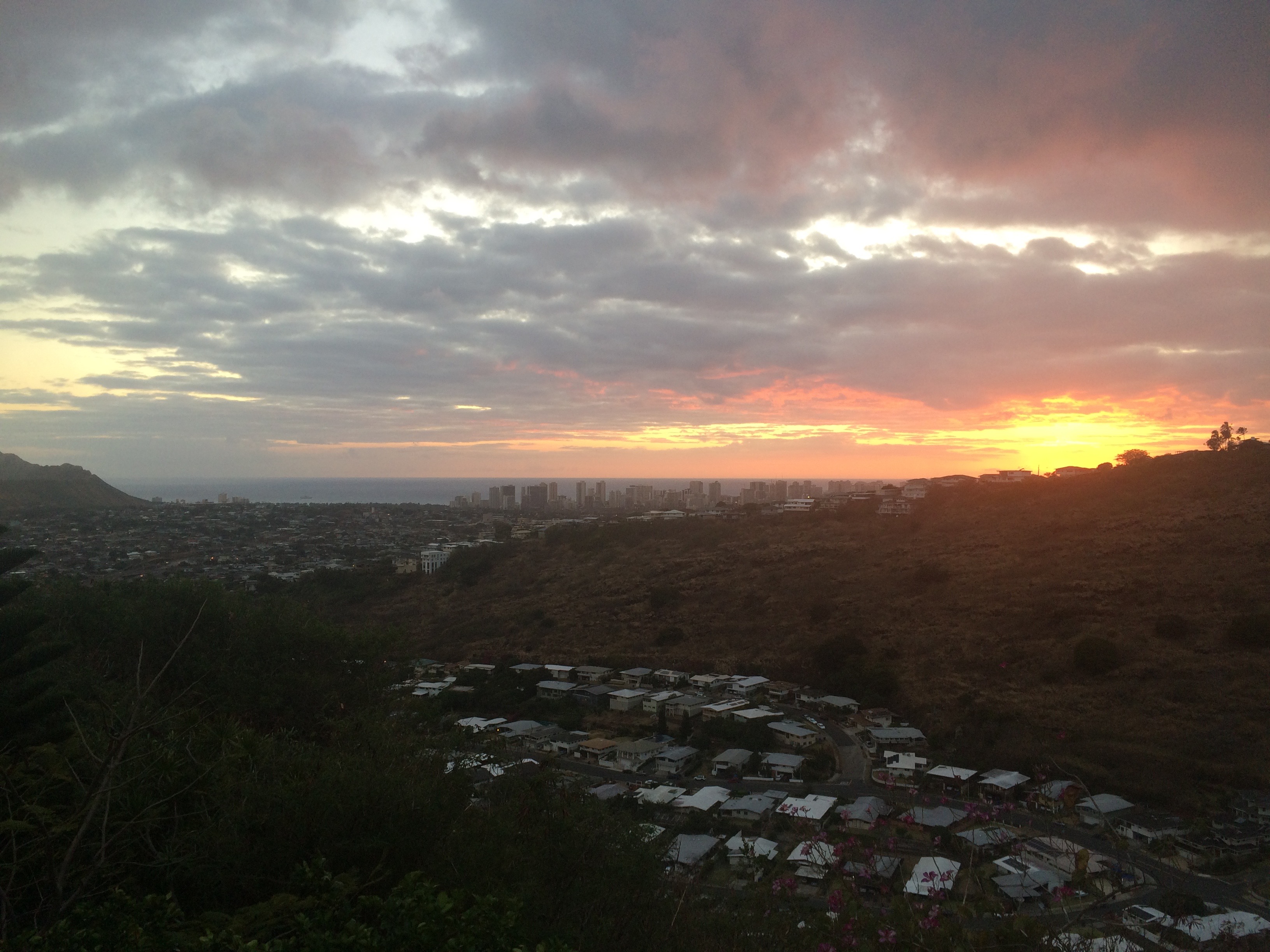 Further, emphasizing the Sultan Ventures' belief that exciting opportunities are everywhere, I think telling the stories of the "Rise of the Rest" communities and entrepreneurs would be a great fit for our narrative, and a great service to entrepreneurs in those locales and everywhere for that matter.
So stay tuned!
Thank you for reading, this is the end of the beginning...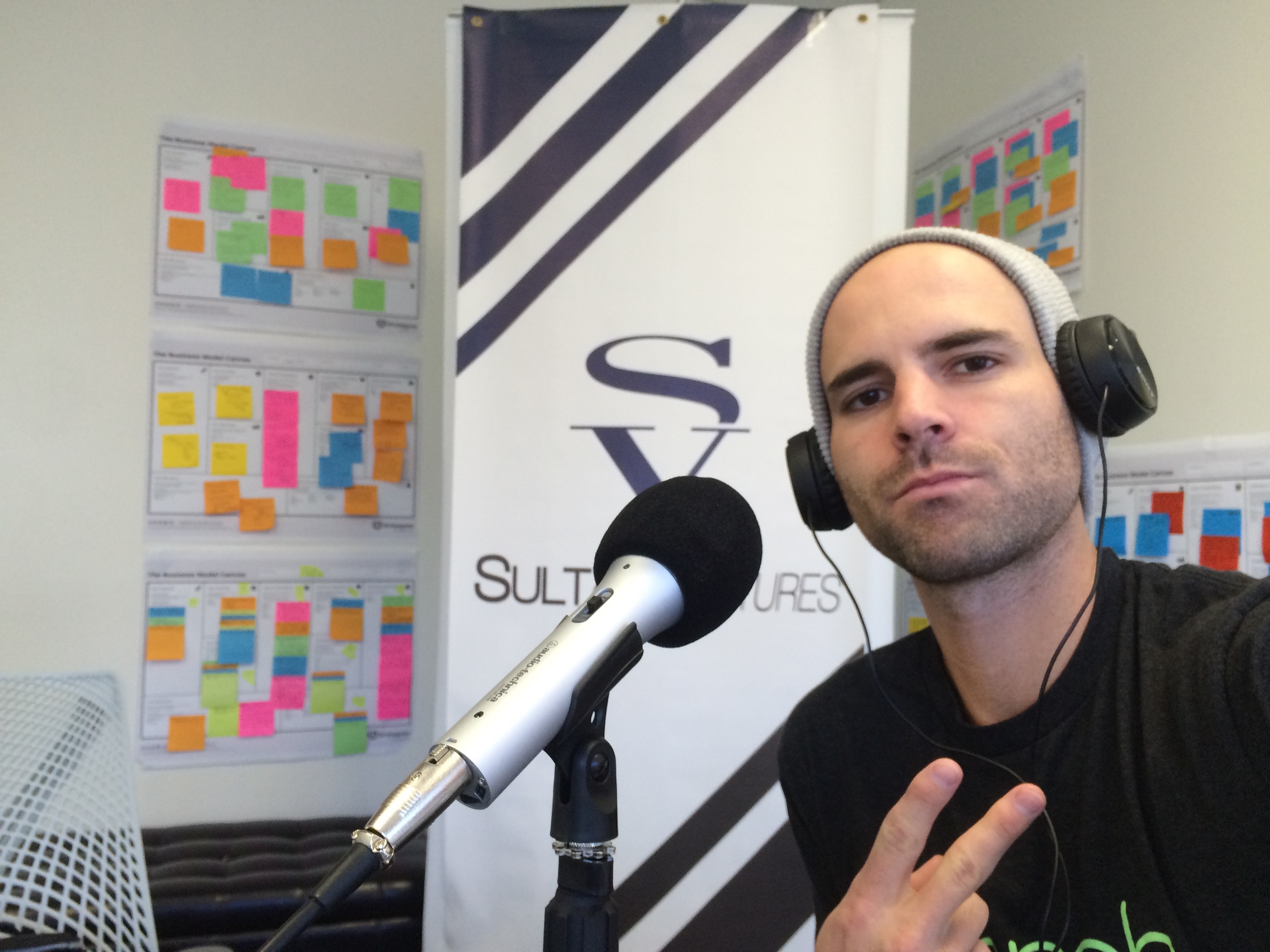 ---
This concludes my 3-part series about the process of researching, creating, launching, analyzing and promoting The Startup Catalyst™ Podcast. See Part 1 and Part 2 for the full story.
---
Links & Resources:
Showrunner: A podcast about podcasts. See the most recent episodes, now turned into a mini course on how to create, launch, and grow a successful podcast show.
Buffer's post: Podcasting for beginners has good insights and info (oddly enough, as much as I love Buffer's content, I didn't find this post until after I launched the podcast).
Other links:
---
Special thanks to Evan Leong for his input, guidance, and encouragement.
Of course, special thanks to my colleagues at Sultan Ventures for their support and assistance with this. To Omar and Tarik for seeing and supporting the vision. And shoutout to Lauren, Rose, Quinn, and Jack for all their help - it wouldn't be possible without them. To all my guests, you have my undying gratitude for being on the show!
If you have a story you'd like to tell and you think you'd be a good fit for The Startup Catalyst™ Podcast, hit me up on twitter, @luketucker, or email me: luke[at]luketucker.com.